Choose the Best Plan for you!
We are a Cost Effective Solution for Video Editing for Businesses who need content monthly!
Here are options below. Our Starter Package is great for those who just want to get their feet wet!
Template
1 Video Per Month

Select: (1) Video Template

Production Time:
5-7 Business Days After
Footage Has Been Submitted
Starter
1 Video Per Month

7 - 14 Business Day Turnaround
Standard
Unlimited Videos Monthly

Unlimited Formats

Unlimited Revisions

Limited Access to Stock Footage

5 - 10 Business Day Turnaround

10% OFF ALL Products at
Wenning Branding
Pro
Unlimited Videos Monthly

Unlimited Formats

Unlimited Revisions

Full Access to Stock Footage

3 - 7 Business Day Turnaround

20% OFF ALL Products at
Wenning Branding
Need more Videos? Need it Faster? Want more Flexibility?

Call us for our Enterprise option!
Enterprise
Unlimited Videos Monthly

Unlimited Formats

Unlimited Revisions

No Time Limit on Videos

Full Access to Stock Footage

Premium Phone & Email Support

25% OFF ALL Products at Wenning Branding
Most frequent questions and answers
Yes! We work on one project at a time with Unlimited Revisions. After we complete a project we will move onto the next one in line. 
We can create or convert your video into any of the Popular Formats. (i.e. 16:9, 9:16, 1:1, 4:5)
This could be a matter of personal opinion; however, our recommendations are as follows:
Facebook 16:9 is preferred but you may also consider Square (1:1) or 4:5 formats

Facebook Stories 9:16 works best for the vertical layout

Instagram Square works best 99.9% of the time


IGTV 9:16 is the required format and must be over 1 minute in length

YouTube 16:9 is preferred but you may also consider Square (1:1) or 4:5 formats
LinkedIn, Twitter, Pinterest 16:9 and (1:1 Square) formats will work as well
16:9 FORMAT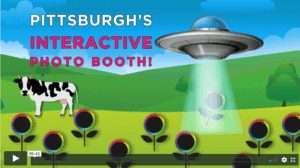 9:16 FORMAT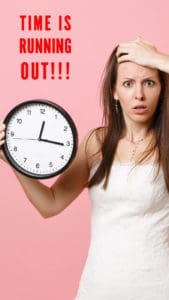 1:1 FORMAT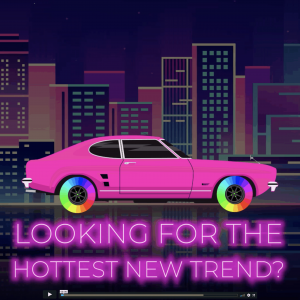 4:5 FORMAT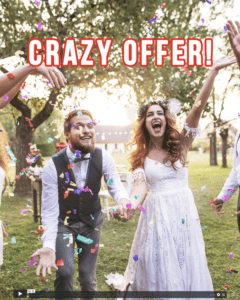 The most requested formats are the following : (i.e. .MOV, .MPG, .MP4, .GIF)
If you have specific requests please specify that in your order. 
Yes; however, we do have a few minor restrictions.
Our videos are specifically designed for Social Media Advertising purposes
Our videos cannot exceed 3 minutes in duration with our Pro Package or 90 seconds with our Standard Package
All of our videos must adhere to the various Social Media platform's guidelines
All of our videos must be workplace appropriate and cannot include any sex, violence, racism, criminal activity defined by any governmental agency or risk any trademark infringement
No; however, we like to incorporate your footage whenever possible. It gives
the video a truly custom feel for your audience.
Absolutely! In fact, we encourage it, since it's readily available and easy to
do! Please be mindful of lighting and the way your position your phone while
recording. It's best to shoot while holding your phone horizontally, unless
you are shooting specifically with a vertical video (think IGTV or Facebook
Story) in mind.
No. But we can quote out a custom animated video for you because they are very time consuming.
We will have your own client portal to communicate with us and track your progress along the way. You will also be able to upload files and manage your files all through your client portal.
Depends on the monthly package you selected.
Starter Package : 7-14 Business Days
Standard Package :  5-10 Business Days
Pro Package :  3-7 Business Days
Do you have a rush option available? Yes!
Starter Package : Not Available for this Package
Standard Package : 48 Hour Rush = $399 
Pro Package : 48 Hour Rush = $299
Select the monthly package (Starter, Standard or Pro) that works best for you and
voila you're good-to-go!
Then the On-Boarding process will happen next and we will reach out to you to discuss your project. 
Yes, however, keep in mind the more revisions a project has, the longer your next video is delayed.
We work on ONE VIDEO at a time, then move onto the next project, unless you Upgrade for Additional Video Editors then we can handle multiple projects at a time. 
What Our Customers Have to Say
"Eric and his team have busted their A$$ in the last two weeks for our Product promos at our trade show. It's nice to see a promo pop up and have hundreds of views and then have dozens of people come by our trade show booth and tell me they saw the ads. Running a business can be hard and I was hesitant about investing in Eric and his team because I thought I knew enough. Boy was I wrong! Eric took my investment in his services and got me 10-15 times back of what I invested in his team. Best investment I could have ever made for this week!"
Danny Brewer
CEO
Videotter helped me create amazing ads for my Open Houses that had a record number of showings and it helped sell that listing in just under two weeks!

We LOVE Videotter and their Creative Team that cranks videos out for me when I am on a strict deadline!
Jana Hatok
Real Estate Agent
Our company, Loud Rumor is an advertising agency for fitness studios and we attend a ton of conferences and even put on our own each year. We jumped around from vendor to vendor until we found Videotter. Eric and his team go above and beyond each time we work together. The customer service is second to none and Eric ensures that everything we order is the highest quality while still working within our budget. I can't recommend them enough!"
Patrick Cundiff
Partner Manager, Loud Rumor
Absolute great experience all around from communication all the way to the end product in an unbelievable turnaround time! I highly recommend them.
Paul Manzari
CEO
We had Eric and his team work on a video to promote our business. From start to finish they were fast, efficient and professional. The integrity of our data was treated with care and attention and follow up was timely and questions were always answered. (even on the weekends or late at night) This company gives a service way above and beyond expectations. Would not hesitate to recommend or use for future products.
Carrie Ann
In Your Face Photo Booth